BLOW OUT YOUR BORING CANDLES!
Tired of the same old candles in the packaging that takes itself a little too seriously? Same old scents getting a little stale? We agree! That's why we're breaking the mould and making candles fun again! A huge range of delicious scents are paired with funny, quirky and just plain silly names to make a natural soy candle that's a joy to burn!

FUN NAMES, QUALITY PRODUCT
While our names aren't very serious, there is one thing we do take seriously - quality. All of our products are hand poured by master candle makers and batch tested to ensure they burn evenly and smell amazing!
CANDLE CRUSH products are all made using 100% natural soy wax. Soy wax is vegetable-based and is completely natural and sustainable - unlike paraffin wax which is derived from crude oil and isn't good for the environment or potentially your health. Insist on only burning natural soy wax candles!
One of the goals for CANDLE CRUSH is to produce an extensive range of scents. We're not interested in sticking to the 5 or 6 scents most other brands produce; we want to offer scents for every season, every occasion and every personality.
Grape? Check! Chocolate? Check! Rain? Check! There are no scents we won't consider so if you've got an idea for a great smelling candle, get in touch and let us know!
We're just a small team who are passionate about making amazing products. Meet the key members of the team who help make Candle Crush cool!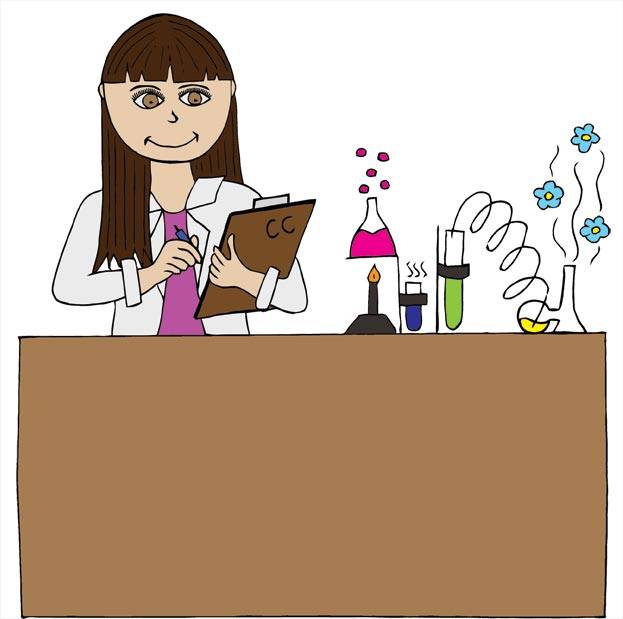 HANNAH CADNESS - SCENT SCIENTIST
We're big fans of C.S.I.No, not the TV Show.Candle Scent Investigation! Here at Candle Crush, scent investigation is serious business. Determining florals from fruits and deciphering cookie from coconut is only the beginning when it comes to selecting the perfect scent for each jar.
Our scents are carefully monitored for effect on immediate and surrounding nostrils; only 'A' grade aromas make it through the extensive screening process to become fully fledged Candle Crush candles. Most don't make it and sadly, many fragrances not selected to become Candle Crush ambassadors will move on to become dollar store tea-lights.
So let us now introduce you to Hannah Cadness, our lovely Scent Scientist responsible for the assignment of our delicious fragrances! (and culling of the rubbish ones…).
The ability to sniff out a cheesecake from inside a bomb-proof safe is the only qualification Hannah needed to prove her competence as our leading scent connoisseur. Hannah spends all day sniffing absolutely anything she can get her nostrils over, from baked goods to flowers to…well…the not so pleasant.All in the name of science!
Hannah's bloodhound beak and darned good taste in aromas provides all our Candle Crushers with an original hand-picked (or nose-picked in this case) jar of pure delight!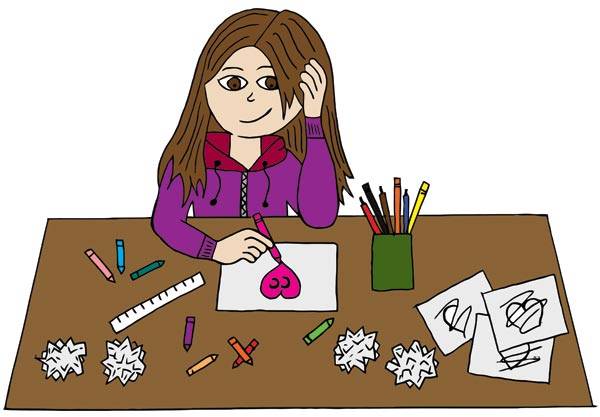 HELEN LAWRENCE - DOODLER & WITTY WRITER
How many doodles can a doodler doodle if a doodler could doodle doodles?
Without the cute little drawings, quirky descriptions and witty emails, Candle Crush would fall into the black hole of boringness, it would be a really delicious and fragrant black hole, but it would still be pretty lame.
We wanted our candles to bring something a little different in to the world, a bit of personality and spunk because, well, candles should be fun…I mean, no one wants to hang out with a snooty candle. Snooty candles are the worst. So we required a brilliant artist and writer, someone with imagination, style, finesse and the ability to bring our candles to life.A modern day Picasso if you will…
Well we couldn't find one, so instead we settled for Helen Lawrence. Between her and the rest of the candidates, Helen was the only one to not colour outside of the lines during the extensive interview process.She also excelled in kindergarten art and writes daily on a website called "Facebook".Obviously we were impressed and hired her on the spot!
Helen's quirky, fun and just overall super awesome personality is visible in each and every candle. If we put all the candles and Helen in the same room and shut the door, the room would just explode with pure awesomeness.*
*Not written by Helen. I promise… 😉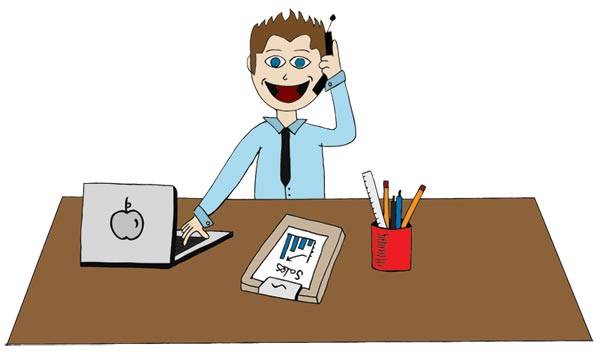 While the rest of the Candle Crush minions are busy sniffing scents and doodling…doodles, someone has to keep them in line, make sure candle operations run smoothly, order more wicks from the wick shop and ensure our customers (the most important people) are happy and their lives are satisfactorily scented.
A day jam packed full of ordering, packaging, Facebook status updating and Solitaire playing is tough work and requires someone with virtually no life of their own…
Meet Ken Daniels, (Hiiii Ken), he is our CEO and customer service extraordinaire. Ordering, websiting, suggestion reading, complaint rectifying (not that we get any…), packaging, shipping and kissing all the candles goodnight, Ken is responsible for absolutely everything and without him, you would be Candle Crush-less and the rest of the Candle Crush staff would be working in a stuffy office with rules…yuk!
Ken's goal is to provide an easy stress-free shopping experience for our valued 'Crushers'. No higglety-pigglety order forms, no hidden extras (like 0.45% service fee per 2.637% of candle bought on every odd numbered day of every second month. Wait…what?!), and only the friendliest service with a huge, creepy smile 😀 …like that.

Where our Candles sleep at night
Our candles wait patiently to be adopted in our state of the art, air conditioned warehouse.
When you place an order, our expert team of candle packers spring in to action by picking your items off the shelf, carefully wrapping them up tight in their overnight protective packaging, and then handing them over to our specialist candle delivery people to delivery all around the country.