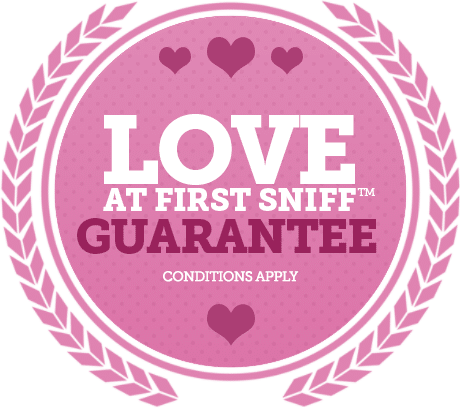 LOVE AT FIRST SNIFF. GUARANTEED.
We want you to love your Candle Crush purchase and we understand buying scented products online can be tricky.That's why we have our Love At First Sniff™ Guarantee.
If you purchase a scent and don't fall in love upon first sniff, you can return the unburnt/unmelted product for a new scent or refund.
Tired of the same old candles in the packaging that takes itself a little too seriously? Same old scents getting a little stale? We're breaking the mould and making candles fun again! A wide range of delicious scents are paired with funny, quirky and just plain silly names to make a natural soy candle that's a joy to burn!
While our names aren't very serious, there is one thing we do take seriously - quality. All candles are hand poured by master candle makers and batch tested to ensure they burn evenly and smell amazing!
CANDLE CRUSH products are all made using 100% natural soy wax. Soy wax is vegetable-based and is completely natural and sustainable - unlike paraffin wax which is derived from crude oil and isn't good for the environment or potentially your health. Insist on only burning natural soy wax candles!